THE NEOTERICS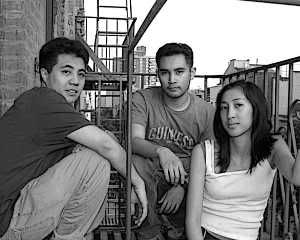 http://www.myspace.com/neoterics
The Neoterics, featuring members from both coasts of the U$A, combine the best elements of folk, indie, AM gold, neo-soul, and R&B in order to create a distinct sound that at times harks back to the accoustic alternative rock heard in many urban cafes at the turn of the 20th century.
Soothing guitar strums, soulfull vocals, and sultry grooves, with a slightly bittersweet aftertaste. The perfect companion to rainy day drives, melancholy late nights, uncomfortable silences, and afterparty chill-out sessions.
For folks who like...
Lucy Pearl
India Arie
Korea Girl
Carole King
Julie Plug (Starmaker album)
Bic Runga (Drive album)
The Sundays
John Mayer